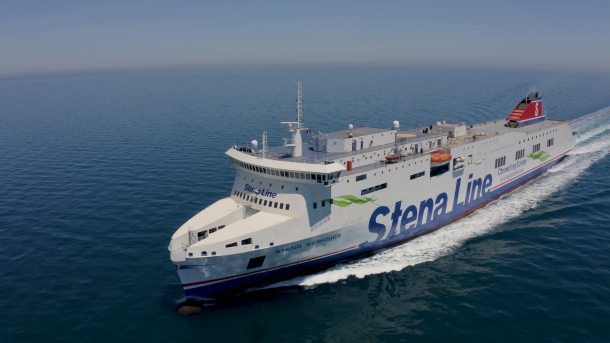 This year Stena Line will expand and strengthen operations across the Baltic Sea region by replacing the current vessels on the route Nynäshamn-Ventspils with two modern and lengthened RoPax vessels, which will add 30% freight capacity.
Of our many ferry routes in Europe, three of them are operation across the Baltic Sea. Since we acquired the ferry route between Nynäshamn in Sweden and Ventspils in Latvia in 2012 we have more than doubled our operations from one vessel and 10 departures per week, to the current timetable with 24 departures per week and two vessels.
We have seen an increase in the demand from our customers and are now strengthening our position and customer offer further with the new modern vessels with more capacity, says Johan Edelman, Director of Stena Line Baltic Sea.
The first vessel – Stena Scandica will start her service on the route Nynäshamn-Ventspils this summer. It will be lengthened with a 36 metres mid-section and after the conversion will be 222 m long and have a capacity of 200 cabins, 970 passengers and 2,875 freight lane meters plus the additional car deck - adding another 30 percent freight capacity on the route, as well as a brand new modern onboard experience. To increase the loading efficiency the vessel will also be modified with drive through capabilities on two levels.
Follow StenaLine on https://www.facebook.com/StenaLineLatvija/