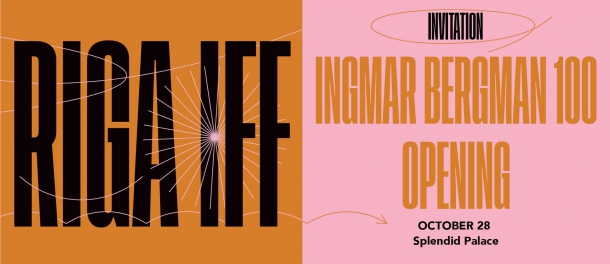 You are cordially invited to the opening of INGMAR BERGMAN 100 on the 28th of October, 6PM at the Splendid Palace Small hall for the programme's opening film - "Bergman Island".
Ingmar Bergman (1918–2007) is one of the world's most important and influential filmmakers who has won respect, admiration and recieved four Oscars for his works. For the first time, he shows his world on the desolate and mysterious Baltic island of Fårö. The world of a man who wants to be left alone. This documentary includes numerous clips from Bergman's best films and unique behind-the-scenes material from his private archives. Together with filmmaker Marie Nyreröd, he looks back on his life and on his long career.
After the screening you will have a chance to see exhibition "Ingmar Bergman" produced in cooperation with the Swedish institute.
Know your film: rigaiff.lv
RIGA INTERNATIONAL FILM FESTIVAL