Round table discussion on RE-EMIGRATION ISSUES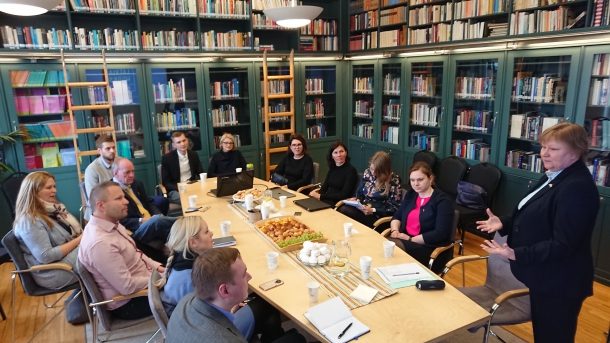 We would like to extend our gratitude to the partners of the round table discussion held yesterday on the re-emigration challenges and opportunities in Latvia, and particularly: ERDA Group, SSE Riga and FLPP/Fundamental and applied research projects, Paulig Coffee Latvia and VARAM/ Ministry of Environmental Protection and Regional Development.
"When migrants return, the skills, experiences and network they bring back constitute net human capital gains, often described as brain gain", said Dr Kata Fredheim, Assistant Professor at SSE Riga.
We encourage you to engage in the research project called 'brain drain – brain gain' run by the research team at the SSE Riga and BICEP on the human capital gain and loss resulting from the mobility.
Please , read more on the project and sign up for the newsletter HERE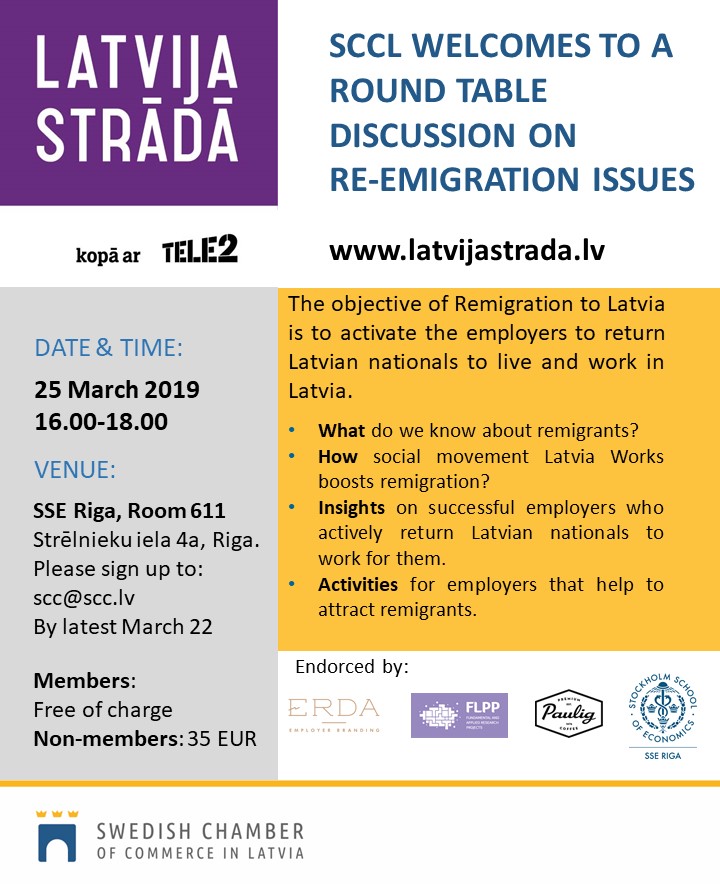 * The event will be photographed for the SCCL illustration and information purposes. Please notify the SCCL office, if you do not want to be photographed.