Welcome to the Swedish Chamber of Commerce in Latvia!
We are unique and distinctive networking platform for business, cultural and social exchange between Sweden and Latvia since 1996! Today Swedish Chamber of Commerce in Latvia is one of the largest foreign organizations in Latvia, uniting more than a hundred Swedish and European companies and supporting the business interests of its members.
Our main purpose is to remain as a very active organization offering our members information, networking opportunities and lobbying as our main service in helping our Swedish and Swedish-related companies and individuals in Latvia and vice - versa.
It is also vital that we explore how we can continue to improve our activities and create new added values and benefits for our members.
Join us and help us to grow!
Välkommen!

On behalf of the Swedish Chamber of Commerce in Latvia,
The Swedish Chamber of Commerce in Latvia Board
Latest news
Today, 2 March 2017 takes place the 2nd session of the Mentor Project Youth Forum. Gr…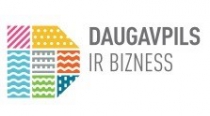 LatgaleSpecial Economic Zone operates from January 2017. In order to present the advantages of Lat…
All news
Member Incentives & News

Radisson Blu Elizabete hotel will host another fabulous Wine & Dine Evening, which will kick-of…

GatewayBaltic has grown from a Baltic company into an international export powerhouse supporting co…
All member incentives
New corporate members
Apply for membership
See full member list