Astor Riga Hotel is re-branded to Radisson Hotel Old Town Riga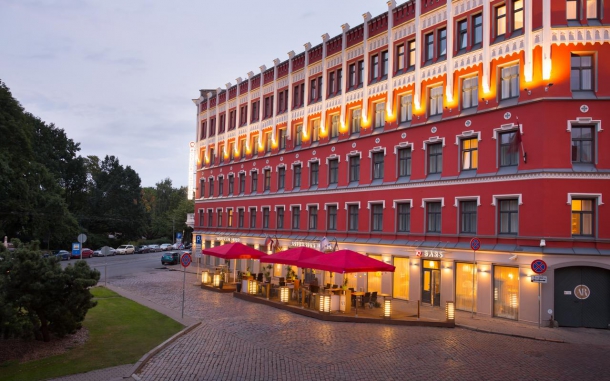 Effective 31 May 2019 the Astor Riga Hotel and Conference that we all love for
many years now, will be undergoing a transition to the new Radisson brand and
will be referred to as Radisson Hotel Old Town Riga.

Radisson® is an upscale hotel brand that delivers Scandinavian inspired
hospitality and enables guests to focus on a work/life balance and find more
harmony in their travel experience. It features solutions that are empathetic to
the challenges of modern travel, including our renown 100% Guest Satisfaction
Guarantee.
Surrounded by centuries-old buildings, Radisson Hotel Old Town Riga boasts 60
guest rooms with crucial modern conveniences, extensive on-site dining
opportunities with classic Latvian dishes crafted using fresh, locally sourced
ingredients, as well as comfortable meeting accommodations in historic Old
Town, just a stone's throw away from must-see Riga landmarks.
We are excited to bring this unique oering to the market, and we are very
much looking forward to welcoming you at Radisson Hotel Old Town Riga and
extending our 75 years of experience in hospitality.

Yours Sincerely,
Andreea Cheratoiu
Cluster General Manager