Easter Sunday brunch at "Panorama" restaurant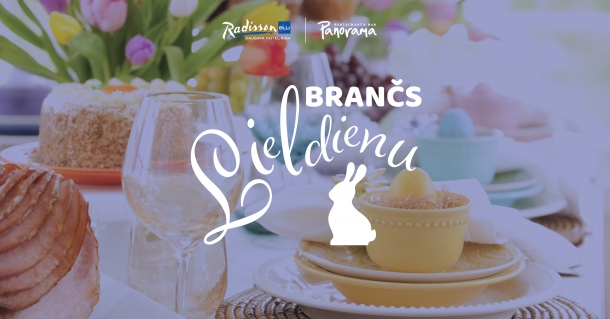 Sunday brunch on 1st of April from 12:00 to 15:00 – let's celebrate EASTER at "Panorama" restaurant in Radisson BLU Daugava Hotel!
Various buffet, pancake station with the master class, spectacular view to the Old Town, free parking!
Price for adult is EUR 20.00, children under 8 years – free of charge, 8-15 year old children have 50% discount.
Information about Event can be found here: https://www.facebook.com/events/229716800910187/
For table reservation please call, write or use our restaurant's web page: http://www.panorama-restaurant.lv
Welcome!
P.S. Brunch will be served at the restaurant "Panorama" every Sunday in April.