PEDAB IBM Business Connect 2019 Conference in Riga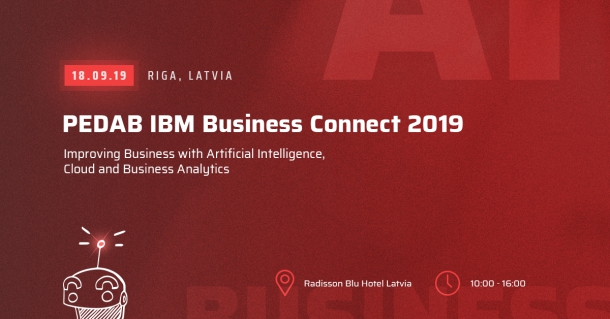 Please save the date of September 18th to join PEDAB IBM Business Connect annual event that will traditionally be held in Riga at the Radisson Blu Hotel Latvia. Come and listen to our lineup of international speakers who will cover the topics of practical application of AI and Technology to make organizations more successful, including assisting humans with automating different tasks, working with data and security. It's an excellent opportunity to spend a great day among other industry professionals from all areas of commercial and government organizations.
PEDAB as IBM authorized distributor in the Baltics and Nordics is organizing this event in cooperation with IBM Corporation and our Baltic Business Partners.