Riga Graduate School of Law invites you to Open House Event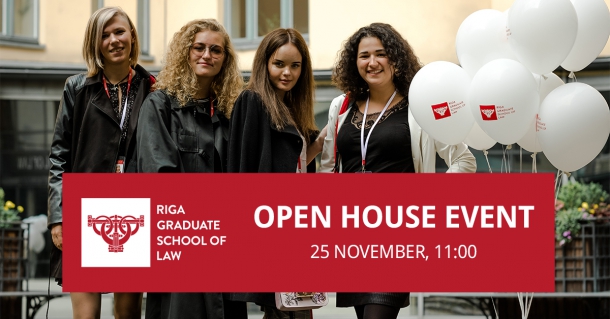 Riga Graduate School of Law invites you to Open House Event , visit HERE
and
RGSL early admission is open
Join an active community of RGSL students from 30 different countries. Study in English with an international faculty of academics and practitioners. Enjoy Erasmus exchange studies at our 40+ partner universities across Europe and internship opportunities as well.
Early admissions prior to 5 April 2018 receive a 10% discount on the fee for students with high average grades (B levels according to ECTS).
In 2018/19 academic year RGSL offers the following programmes:
Bachelor Programmes
Law and Business
Law and Diplomacy
Masters Programmes
Law and Finance
International and EU Law
European Union Law and Policy
Public International Law and Human Rights
Transborder Commercial Law
Learn more about our programmes, any requirements and the application procedure at apply.rgsl.edu.lv.