Berlitz webinar on cross-cultural challenges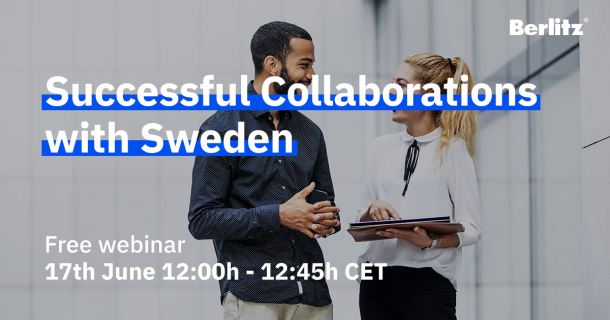 Are you looking to do business in Sweden?
Join us in our next webinar, where will look at the cultural gaps between Sweden and other nations that can challenge the success of cross-cultural collaborations. We'll focus on some practical know-how to empower you to work together with the largest Scandinavian nation more effectively.
DATE & TIME 17th June - 13:00 EEST.
sign up form: https://buff.ly/3cABOgS