Employee experience index by ERDA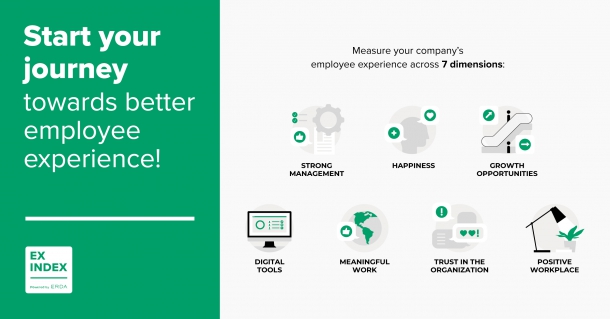 As employee experience becomes more and more crucial to the modern workplace, ERDA has developed a new employee experience evaluation survey – EX Index.
EX Index methodology is based on the newest research on employee experience and has been tested by Luminor, Tet, Twino, Intrum, Putnu Fabrika Ķekava and BTA during the pilot project!
Find out more about EX index HERE and kick-off your employee experience journey!