ERDA Workforce skills survey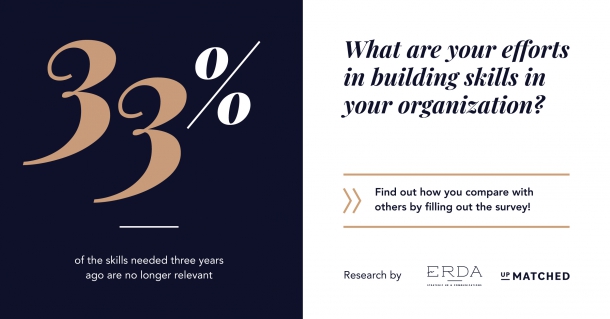 Do you want to find out how skill gaps are closed & skill-building approached in the Baltics? We do!
SCCL member ERDA, the Strategic HR and Communications agency together with UpMatched (skills development tools provider) are currently running a research on how the approach to skills development has changed during the past 2 years and what are companies planning in this matter.
We welcome You to become a part of this project!
Please participate in this research by filling out the survey: https://lnkd.in/eriHkRr
Thank you!