SSE Riga Executive Education news | Women in Leadership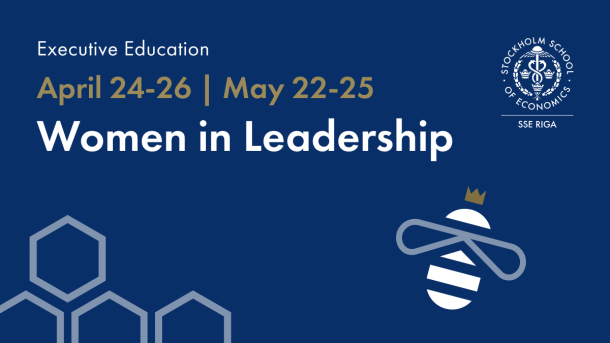 Stockholm School of Economics in Riga (SSE Riga) invites all female leaders to take their time and space to grow by participating in an outstanding programme that is like no other – Women in Leadership - taking place this spring!
Through this programme women will develop leadership, negotiating and influencing skills while reaching a greater understanding of their strengths.
This seven-day programme has been specifically designed to challenge, inspire and develop ambitious female leaders who feel that their learning needs have not yet been fully met through other development opportunities.
The programme takes place at SSE Riga premises and the last module, the self-development workshop and retreat, in a luxurious SPA hotel in Jūrmala with access to SPA facilities.
Programme dates: April 24 – 26 and May 22 – 25, 2023
*The group size is limited to a maximum of twenty participants.
Find out more and apply: https://www.sseriga.edu/women-leadership