Chamber welcomes a new member - Hotel Amrita SIA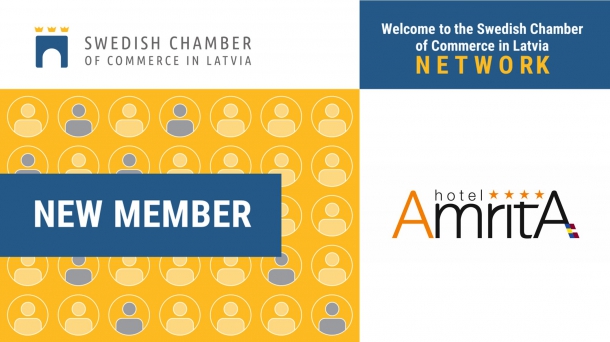 A warm welcome to Hotel Amrita in Liepaja rejoining the business community of the SCCL!
To celebrate hotel "Amrita"'s accession to the SCCL community, the hotel announces a special bonus to all SCCL members – a 10% discount for all bookings made from the hotel's official website www.amrita.lv! In order to activate the discount, make a reservation on the hotel's official website with the promo code "SCCL10". The discount code is valid for all room categories with breakfast included and is in force for stays in the hotel until the end of 2022.