Chamber welcomes BDO Latvia to the SCCL Membership!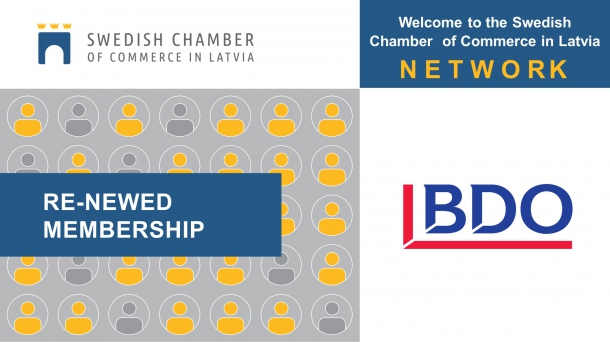 We welcome back BDO Latvia as our corporate member in 2021! Delighted for BDO Team's valuable expertise contributing to the dynamic network of the SCCL!
BDO is one of the leading accounting, audit and consultancy companies in the world, with more than 1,600 offices in over 167 countries. Our global reach, combined with specialised local knowledge, ensures BDO's tailored approach is best placed to address clients' needs. BDO in Latvia was founded by partners Vita Liberte and Janis Zelmenis in 2007 to provide exceptional services and advice to local and international clients. BDO team in Latvia comprises 55 professionals and is undergoing a steady growth.
Read more HERE