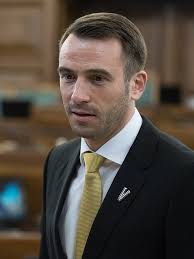 The new
Stakis has become the 11th mayor of Riga since the restoration of independence.
The new Riga City Council coalition will be made up of For Development/Progressives, New Unity, National Alliance/Latvian Alliance of Regions and the New Conservative Party.
The new coalition will have 40 seats in the 60-seat Riga City Council.
Read more: www.riga.lv
https://www.riga.lv/en/article/martins-stakis-has-been-elected-chairman-riga-city-council