Charity Golf Tournament is completed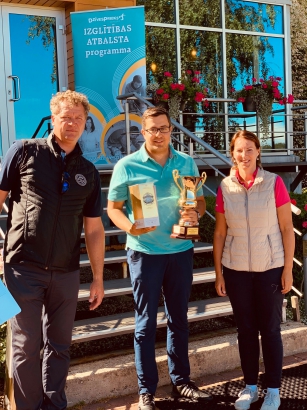 The Second Charity Golf Tournament organized by the Swedish Chamber of Commerce in Latvia in close collaboration with association Dzivesprieks/Livslust gathered 30 golfers and beginners in golf competing for the SCCL Charity Golf Cup. The excellent Saturday golf challenge is completed and we hereby proudly announce the results:
1st place and the Chamber Charity Golf Cup goes to Kalvis Krūmiņš, TGS Baltic
2nd place: Dāvis Volksons
3rd place: Ornets Romanovičs
CONGRATULATIONS!
The Chamber expresses its gratitude to the Tournament hosts - Reiņa Trase and particularly Līva for the excellent cooperation, support & hospitality.
The organizers also thank everybody who contributed to the scholarship fund of Livslust Study Support Program.
pics from the tournament