SCCL TENNIS CUP | SPRING 2023
The Swedish Chamber of Commerce in Latvia announces SCCL TENNIS CUP | SPRING 2023 !
We are happy to invite TENNIS enthusiasts & lovers for the SCCL sports activity and in-person business networking in March!
All members and friends are welcome as the nature of this tournament is to meet new people, get acquainted and have a good time playing tennis, which in the end will hopefully result in good business relationships.

Participate and play, cheer up for your colleagues and share this INVITATION with your business partners!
Format of the game : DOUBLES
Date: 25 MARCH 2023
Time: 15:00 - 20:00
Place: Mārupes tenisa skola, Mazcenu aleja 6a, Jaunmārupe
Participation fee: 25 EUR p/p
Registration: by email to the SCCL office at scc@scc.lv. Registration is open until March 21.
(please state your name & company)
---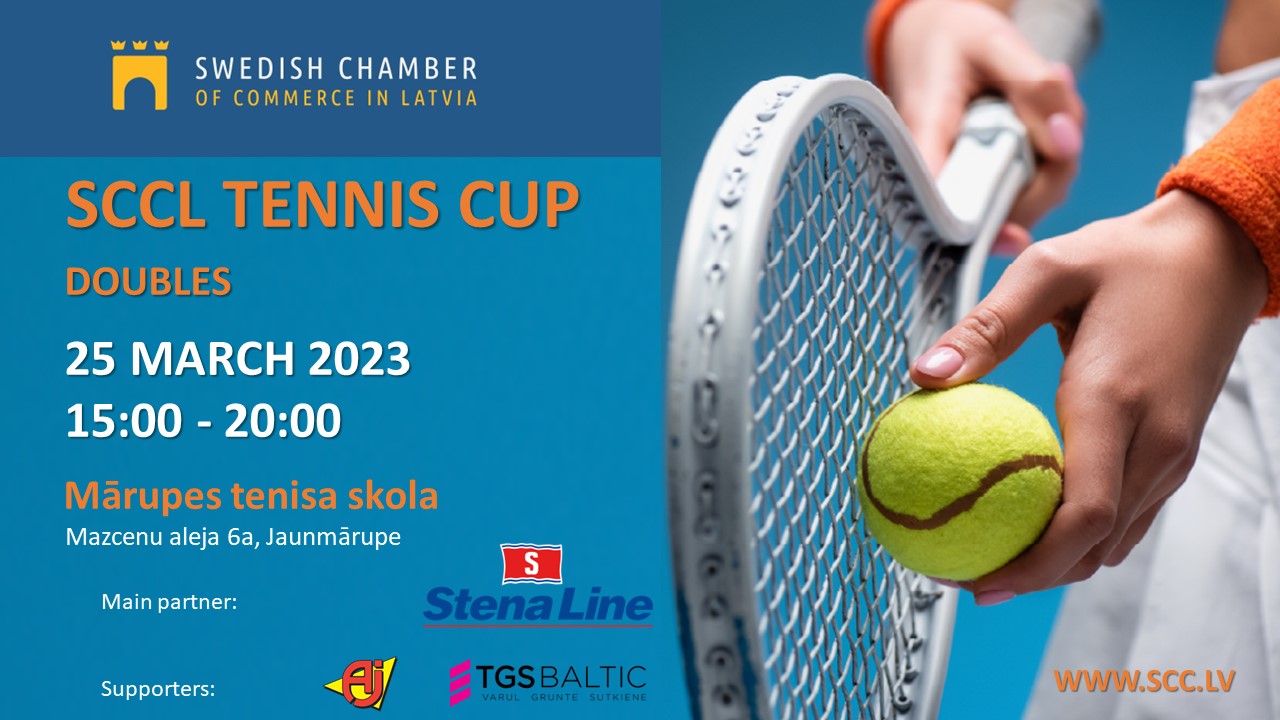 In-kind Sponsorship for the GIFTS is highly appreciated and welcome!
If you wish to become a supporter of the tournament or gift prize sponsor please contact the SCCL Executive Director at scc@scc.lv