Social Media's role in Digital Marketing by IEVA KNAKE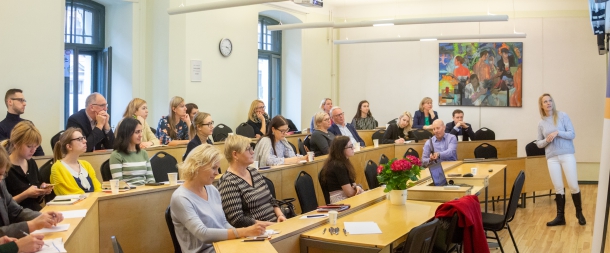 Date& Time: Wednesday, 20 March 2019 at 15.00 -18.00, SSE Riga, Strēlnieku iela 4a, room 311 & 307.
Please register by e-mail to the Swedish Chamber scc@scc.lv by latest March 18. All registrations are financially binding after this date.
Please note that the seating is limited.
* The event will be photographed for the SCCL illustration and information purposes. Please notify the SCCL office, if you do not want to be photographed.
---
IEVA KNAKE is independent digital communication consultant, lecturer and social media trainer, sharing digital communication competence with inhouse communicators in Latvia and worldwide. She also represents the interests of the communication industry by being Board Member of Association for PR Professionals "LASAP" and serves as a mentor and advisor supporting young entrepreneurs and start-ups.