Stena Line expansion in the Baltic Sea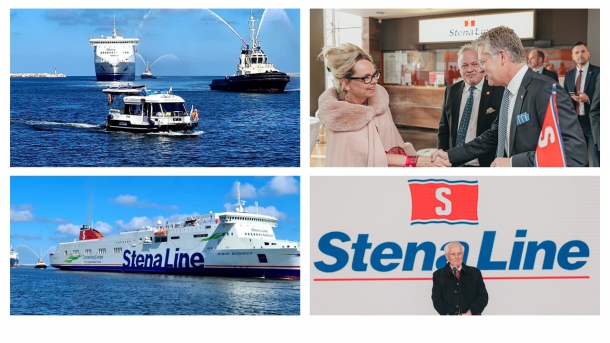 September 25th was a special day for Stena Line and its Baltic Sea expansion. After several months delay, due to COVID-19, the newest vessel Stena Scandica was finally celebrated in Ventspils. Congratulations! Among those attending the inauguration ceremony was the company's owner Dan Sten Olsson, Stena Lines CEO Niclas Mårtensson and the Swedish ambassador to Latvia - her excellency Karin Höglund.
The new ferries will increase the company's freight and passenger capacity on the route between Nynasamn and Ventspils by 33 per cent compared to existing vessels.
Read more: www.stenaline.lv