BDO Latvia OFFER for NBBF2023 participants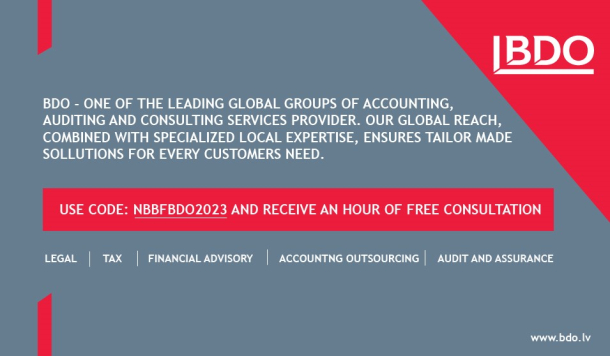 The

NBBF 2023
one of the supporters

BDO Latvia

announces a special offer to all participants of the forum:
BDO Latvia
is part of the BDO global network – one of the world's largest accounting and consulting networks. We provide services to companies, organizations, and public institutions, offering consultations and sharing knowledge locally and internationally. To thank you for participating in the Nordic Baltic Business forum we are offering an hour of a free consultation from all our business units. Just add the code to the
e-mail
together with your request and we will get back to you.
BDO Latvia




15 Kalku Street, Riga, LV-1050, Latvia




Phone: +371 2578 0900




E-mail:

info@bdo.lv