Chamber welcomes a new member - JSC Baltic International Bank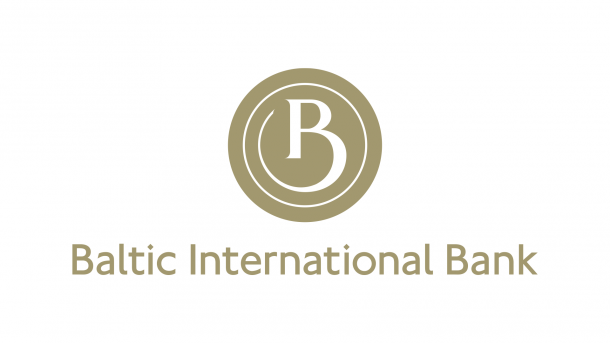 A warm welcome to JSC Baltic International Bank becoming our new corporate member in November 2020!
We are happy to see the SCCL business network grow!
Please find the bank's contacts: HERE
Baltic International Bank is one of Latvia's most experienced banks in individual customer service, providing high quality products and services tailored to customers' individual financial needs as well as investment solutions based on the principles of the ESG (Environmental. Social. Governance).
Awards and various industry prizes attest to the high quality services provided by Baltic International Bank as well as the recognition in social and sustainability areas. Investing in sustainable projects and environmentally friendly technologies together with its customers, Baltic International Bank aims at the development, constant knowledge acquisition and customers' capital growth as well as its passing down from generation to generation.
This year Bank launched new internet bank, banking offering improved functionality, increased user friendliness, as well as updated security solutions. New internet banking allows to perform multi-level payment signing and application approving option, will offer fast payment function, selecting them from the list of recipients. We also developed a smart payment form that modifies according to the information client enters. For the fast and comfortable processing of several payments we have introduced payment import and payment summaries export, added search function, as well as possibility to approve several payments at once. New improvements will allow making financial statements and performing transactions in a simple and comfortable way.
This year, the Bank was awarded the highest scoring category – Platinum Category – on the annual Sustainability Index, confirming the compliance of the company's activities with the principles of sustainability. The Platinum Category is awarded to companies that have fully integrated corporate governance into their operations and in which responsible persons have been appointed at both the managerial and executive levels. "It is an honour to become a winner in the Platinum Category for the second time, and simultaneously it is a confirmation that the concept of sustainability in the Bank's operations is not merely a short-term phenomenon, but also a carefully thought-out and implemented strategy in accordance with the principles of ESG. Environmental sustainability, good governance and social issues are the issues that we have worked on persistently for a long time, transforming Baltic International Bank into a modern investment bank and introducing ESG principles at all levels of activity," says Viktors Bolbats, Chairman of the Management Board the Bank.
Together with its customers, Baltic International Bank implements investment projects targeted to increase energy efficiency and develop production and use of renewable energy. This way, we not only ensure that our customers earn capital income but also care for the environment and social welfare at present and in future.
Our operations are based on the principles of social responsibility: the Bank actively initiates and participates in socially important events as well as supports the development and passing on to future generations of the historical, artistic and literary values. We also facilitate new job creation both by financing the development of companies and continuous development of the Bank.
Baltic International Bank pays special attention to compliance with the corporate governance principles by establishing open and confidential relationships with the Bank's customers, partners, employees, shareholders and other involved parties on a day-to-day basis. Baltic International Bank closed the first half of this year with a profit of 274 thousand euro.
"I am convinced that domestic capital banks play an important role in the economy, which is also confirmed by our financial indicators: Baltic International Bank closed the first half of the year with a profit of 274 thousand euro, we resumed lending at the beginning of this year and issued loans totalling 5 million euro in the first half of the year", V. Bolbats, Chairman of the Management Board, points out. "In the strategy, we envisaged strong engagement in the field of lending to small and medium-sized enterprises, and, as I have already mentioned, we successfully implemented it in the first half of the year. We also continue to both approve credit lines and support the SME sector by providing loans that allow companies to successfully continue with the business projects under way. It is important to understand that such support works on the principle of communicating vessels, ultimately making a significant contribution to the economy, which is of great relevance in this challenging time."
Baltic International Bank initiates and actively supports cultural, artistic, sports, scientific and business projects socially important for people in Latvia. Being a long-standing patron of Latvian literature, this year again the Bank traditionally supported the ceremony of presenting the Annual Latvian Literary Award (LALIGABA) and also continued work within the project Bibliotēka (Library) aimed at promoting reading. The Bank also carries on with the reconstruction of the Kalēju Quarter, renovating the complex of buildings between Kalēju and Vecpilsētas Streets.