Chamber welcomes a new member - SI Alumni Network Latvia & Estonia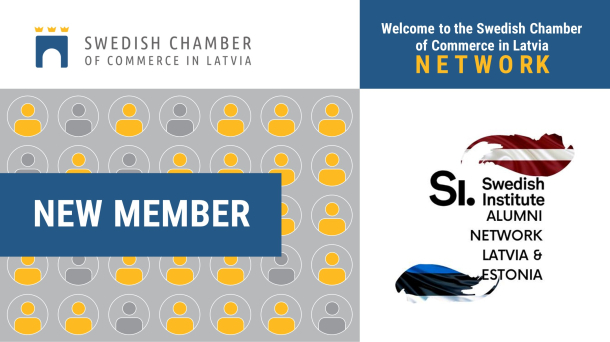 A warm welcome to a new member in April - Swedish Institute Alumni Network Latvia & Estonia joining the Swedish Chamber of Commerce in Latvia (SCCL) as an NGO member!
Looking forward to a mutual collaboration sharing the values in building a sustainable society!
Please get acquainted with our new member :
Swedish Institute (SI) Alumni Network Latvia & Estonia joins the worldwide Swedish Alumni Network becoming one of 54 officially certified alumni networks of the Swedish Institute. In 2023 the SI Alumni Networks operate in 44 countries set with the purpose of working for sustainable development and to spread information and knowledge about Sweden.