COVIDpass.lv | A new traveler registration system in Latvia as of 12OCT2020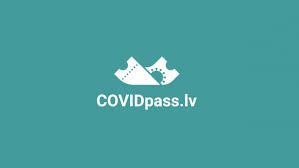 A new traveler registration system comes into force in Latvia as of today, Monday, 12 October | COVIDpass.lv
The website covidpass.lv contains a mandatory questionnaire that must be completed and submitted by each traveler within 48 hours of their planned arrival in Latvia.
Each person must indicate his or her name, surname, personal identity number, contact number for communication and the address of the actual place of residence in which they can be reached, as well as the countries and dates of departure in which the person has been staying during the last 14 days prior to arrival in the territory of Latvia.
After completing the questionnaire, the traveler will receive a personalized QR code that will certify the submission of the data.
The data indicated in the questionnaire will be automatically transmitted to law enforcement authorities: the State Police (VP), the State Border Guard (VRS) and the Centre for Disease Prevention and Control (SPKC).
Personal data will be stored for 30 days for the purpose of using the information for epidemiological security and for the traceability of contacts. In 30 days, personal data will be automatically deleted.
The State Police has the right to selectively stop vehicles to check whether persons in the respective vehicle had to fill the form and whether they have indeed done so.
The forms are available in three languages: Latvian, English and Russian.