REPORT: Swedish exports on the rise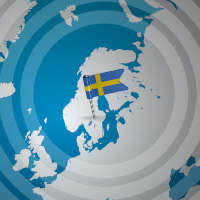 After experiencing a decline in its share of the worldwide export market for goods during the last decade, Sweden is back in the global arena. The downward trend was broken in 2016, and last year Swedish exports continued to gain market share in the global export market.
Swedish exports had a good 2017
A healthy global economy combined with a weak krona has been beneficial for Swedish exports. The fact that Sweden is back in the global export arena is gratifying and most of the indicators show that Sweden will continue to increase its share of the global export market in the years ahead.
READ MORE: HERE