The Swedish Traditional Crayfish Party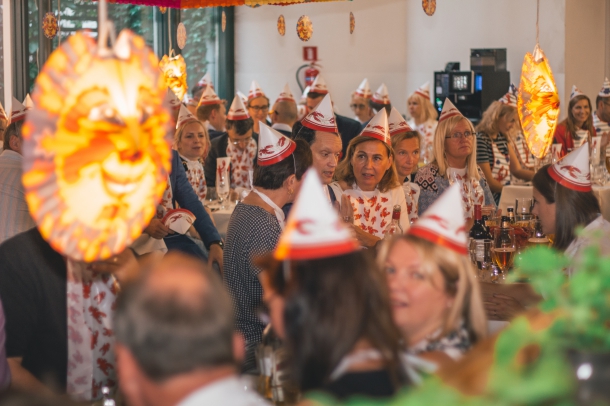 The Swedish crayfish party
– THE ORIGINS –
Crayfish have been eaten in Sweden since the 1500s. For a long while, only the aristocracy enjoyed these delicacies, as popular suspicion of shellfish was widespread. Originally, crayfish meat was used for sausage, ragout, patties or puddings.
In the mid-1800s, people started eating crayfish as they are eaten today. The crayfish feast or crayfish supper in the month of August spread through the middle classes. In the 1900s, crayfish became a national delicacy and people in all sectors of society began celebrating the occasion. The price of crayfish fell as a result of imports from Turkey and elsewhere. The crayfish feast, at which people gather to eat, drink and be merry, is a typically Swedish festivity marking the end of the summer.
---
GET READY, THE CHAMBER'S ANNUAL CRAYFISH PARTY WILL BE ON FRIDAY, 6 SEPTEMBER 2019! DO NOT MISS IT!
more information and registrations HERE