TRADE MISSION & ONE DAY CONFERENCE IN STOCKHOLM
APRIL 19, 2018

ARE YOU LOOKING TO EXPAND YOUR BUSINESS FROM THE BALTICS TO SWEDEN BUT DON'T KNOW WHERE TO START?
Why should you attend?
Because it is a lot cheaper to learn from other's mistakes than your own. Learn from the experience of those who are in Sweden. We've seen many companies come to Sweden. We know what it takes to make it and what are the most common pitfalls. That's why we put this conference together.
This conference is practical, covering the fundamentals of what it takes to do business in Sweden. Learn about financing opportunites, get an overview of how to market your business, hear about the important accounting differences and find out how to approach personnel and cultural questions.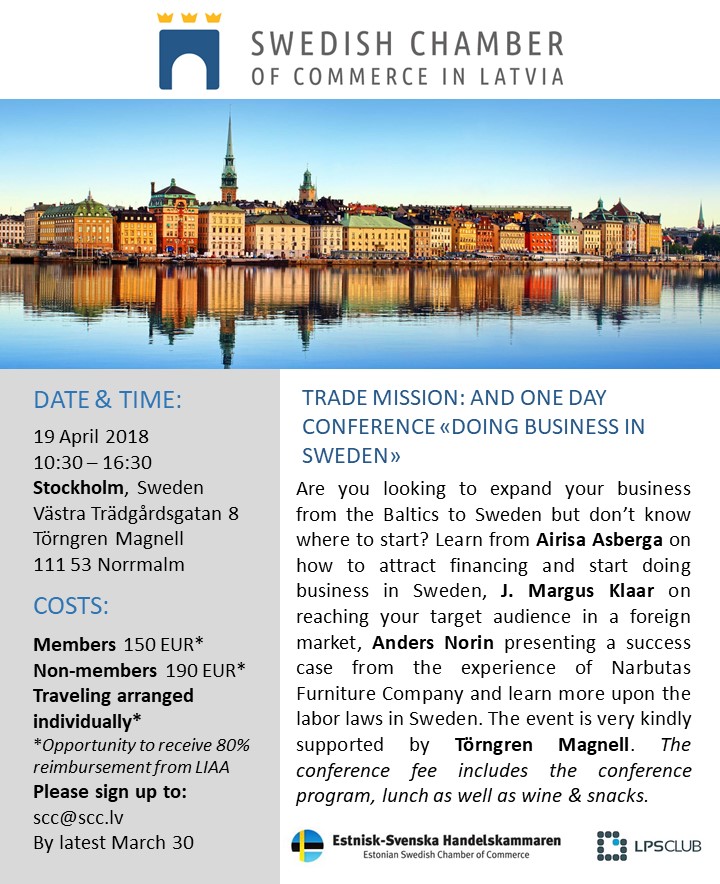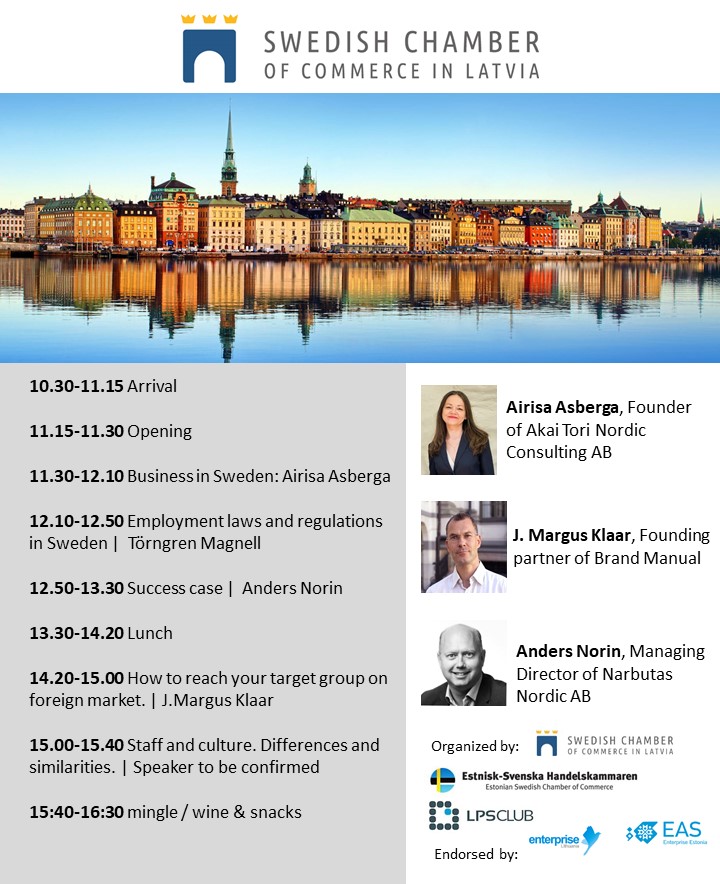 Please contact the Swedish Chamber's office scc@scc.lv for additional information on reimbursement possibilities!