Female Focus business networking event in May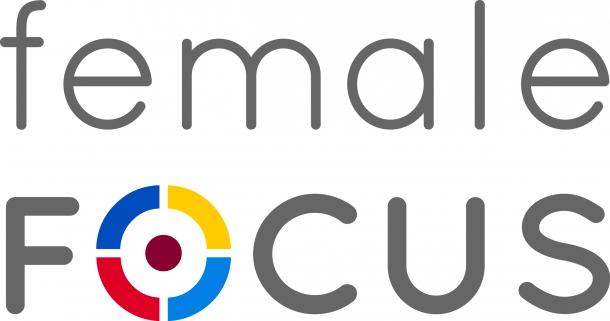 Female Focus Networking Lunch features speakers from Scandinavia and Latvia with different professional backgrounds inspiring both head & heart sharing their experience on relevant topics such as leadership, entrepreneurship, meeting professional and private challenges and life & work balance.
Date&Time: 30 May 2019 at 12.00-14.00
Please register for the event to the Swedish Chamber by email scc@scc.lv latest by 28 May. All registrations are binding after this date!
FEMALE FOCUS business networking event in May will feature
Katrin Nyman Metcalf (Sweden/Estonia)
Adjunct Professor of communications law
and
Ilze Grase-Ķibilde (Latvia)
Managing Director at Moller Baltic Import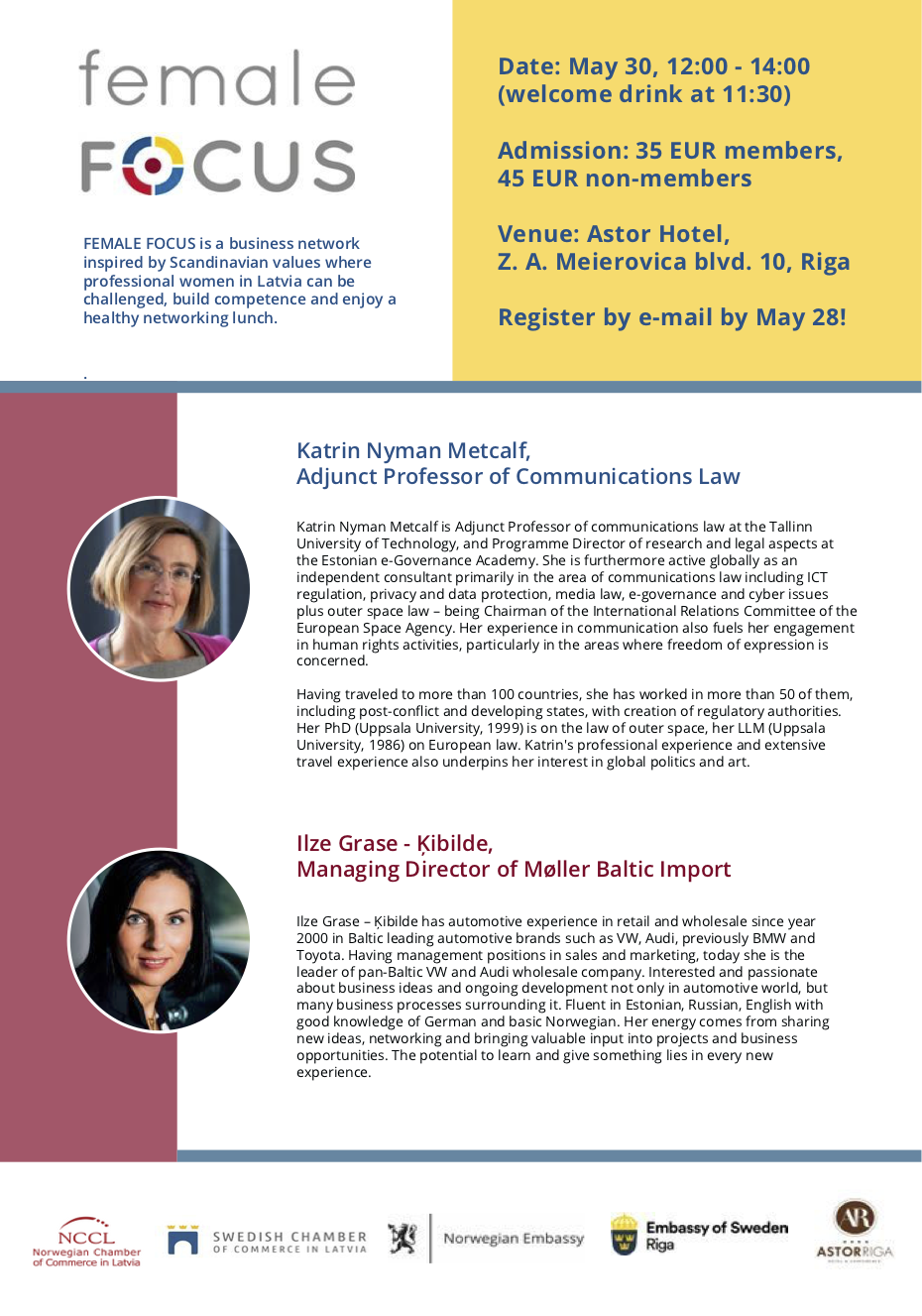 ---
*By signing up for this event you give your consent for including your contact details in SCCL database and for taking and publishing photos of the event, including participants, on SCCL website, social media and printed materials. Please notify the SCCL office, if you do not want to be photographed.