Joint Chamber Business Luncheon with Santa Purgaile, Head of the Financial and Capital Markets Commission
The Swedish Chamber of Commerce in Latvia in cooperation with the British, Irish, Norwegian and Swiss Chambers of Commerce cordially invites you to a Joint Chamber Business Luncheon with Ms Santa Purgaile, Chairwoman of Financial and Capital Market Commission.
"Finding the balance between Compliance and overcompliance"
Date & time: Thursday, 23 January 2020 at 12:00 (buffet lunch 12:00-13:00; presentation 13:00-14:00)
Venue: AC Hotel by Marriott Riga, Dzirnavu street 33, Riga
Admission: 35 EUR for members, 55 EUR for non-members (to cover organizational expenses)
Registration: By e-mail to the Swedish Chamber scc@scc.lv by latest January 21, 2020.
*Please note that due to the limited capacity of the venue, the places will be allocated on a first come, first served basis.
*The deadline for registration or cancellation is 12.00 on 21 January 2020. Chambers reserve the right to charge participants who do not cancel their reservation before the set deadline.
Co-host: Ellex Kļaviņš | www.ellex.lv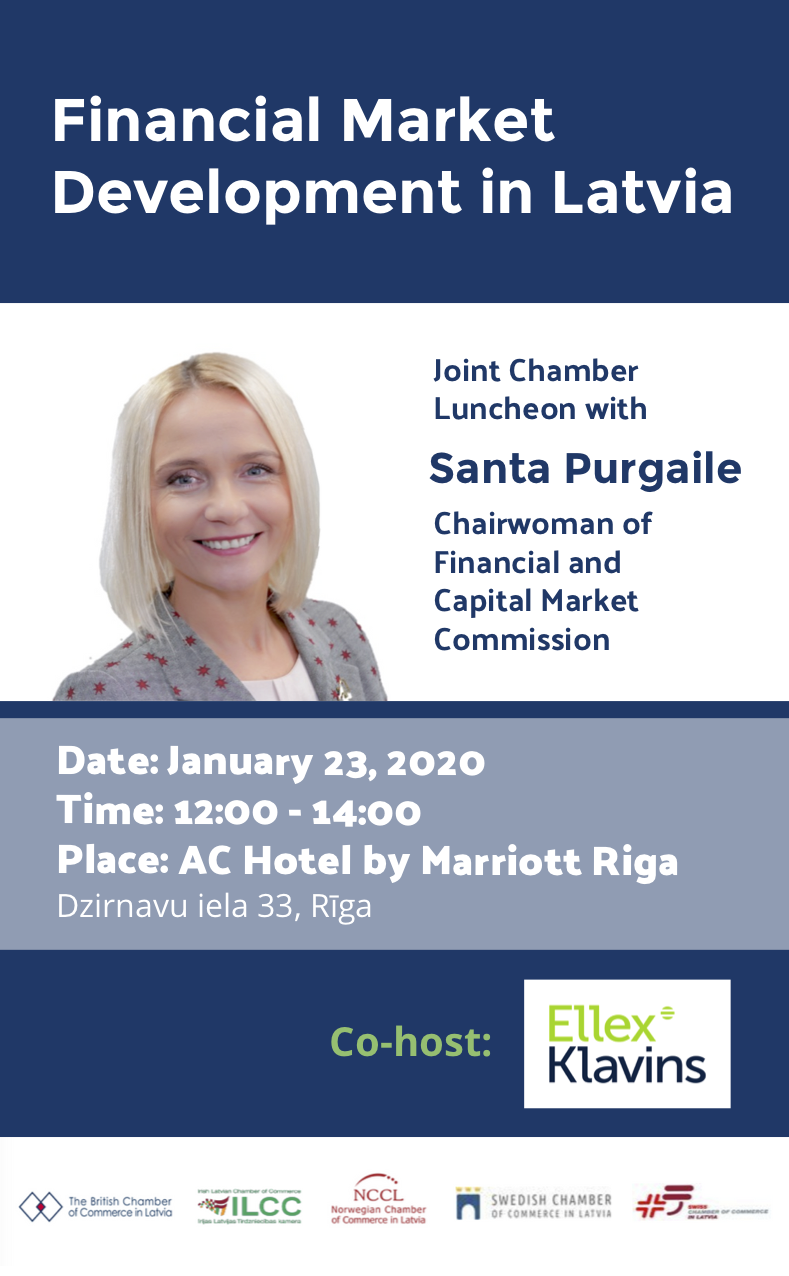 ---

On 24 October 2019, the Saeima appointed Santa Purgaile as the Chairperson of the Financial and Capital Market Commission.

Santa Purgaile got the highest assessment score in the public competition held by the Cabinet of Ministers for the head of the FCMC.

Previously, Santa Purgaile had been the corporate business director at AS "Citadele Banka" and co-chair of Finance Latvia Association's Credit Committee, as well as worked in AS "SEB Banka". Santa Purgaile holds a master degree in international economics and business.
---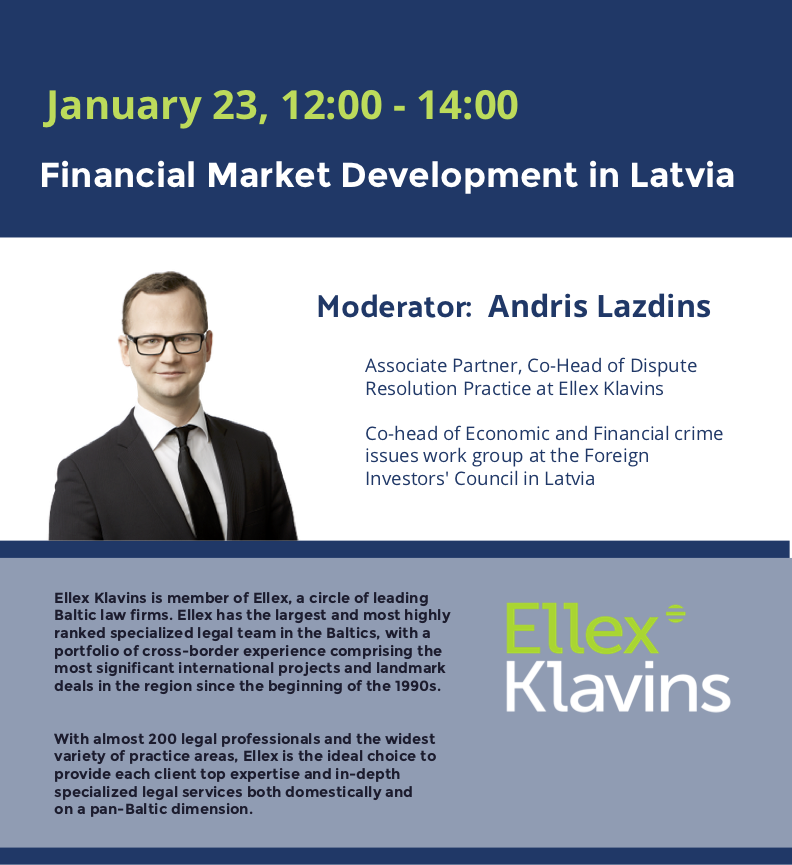 *By signing up for this event you give your consent for including your contact details in SCCL database and for taking and publishing photos of the event, including participants, on SCCL website, social media and printed materials. Please notify the SCCL office, if you do not want to be photographed.
---